Get to know us
We're a highly resourceful , innovative , and competent team with extensive experience.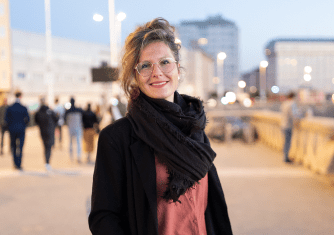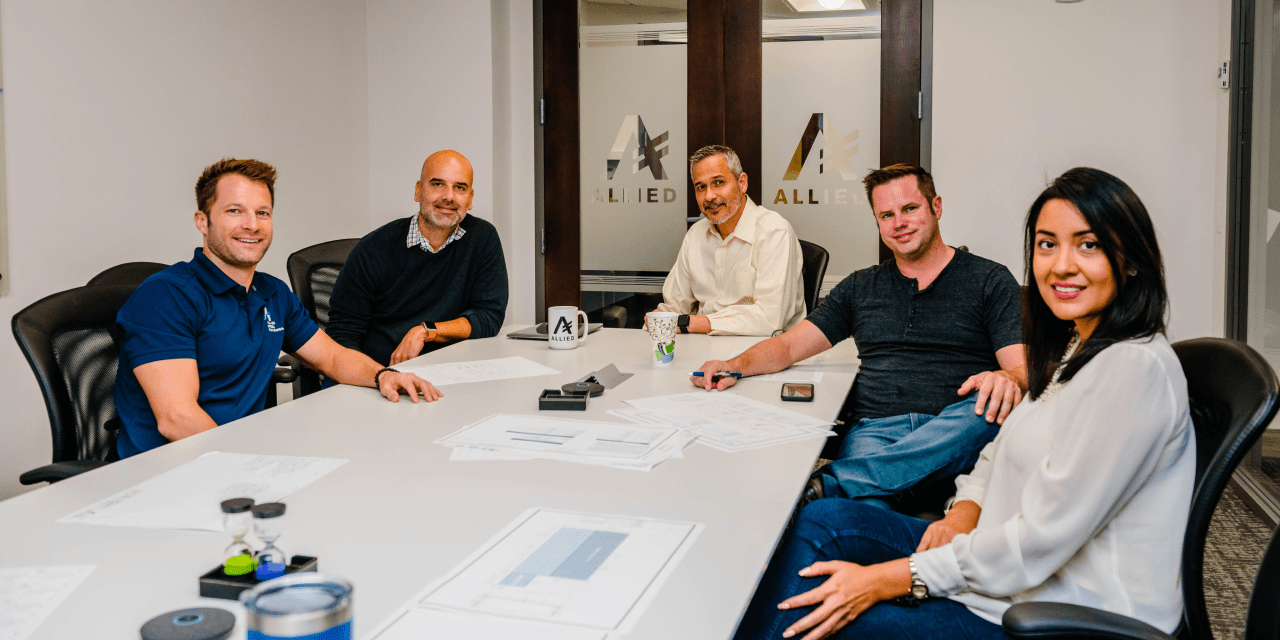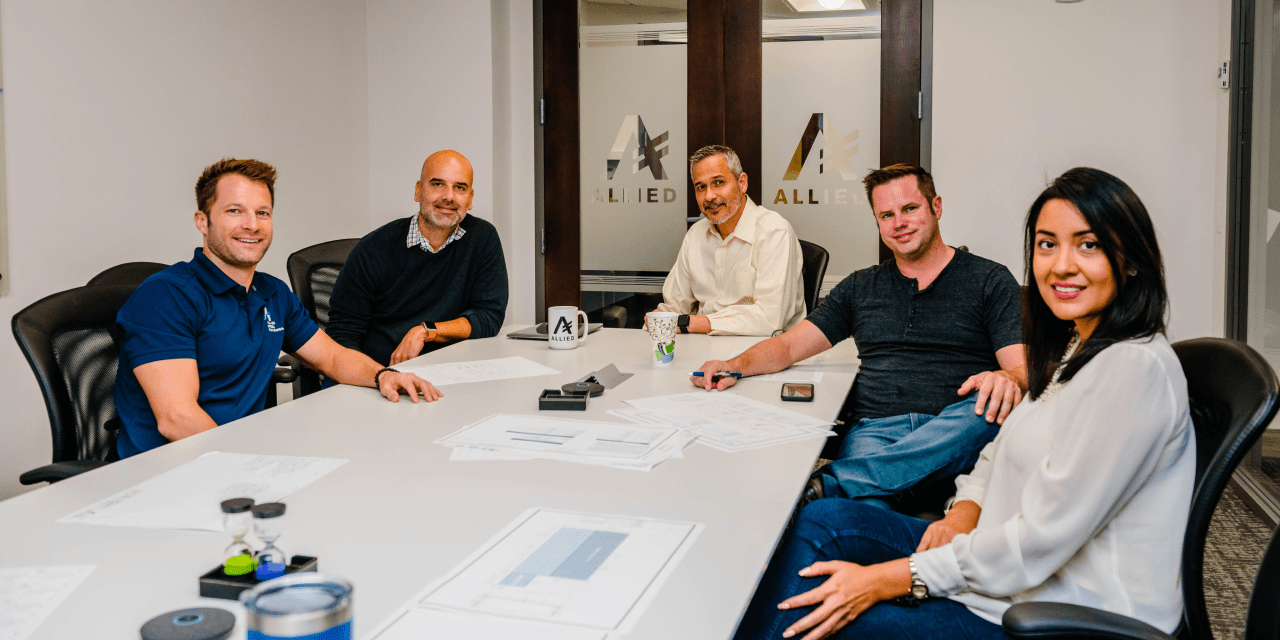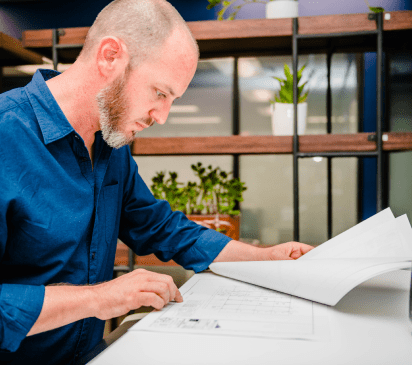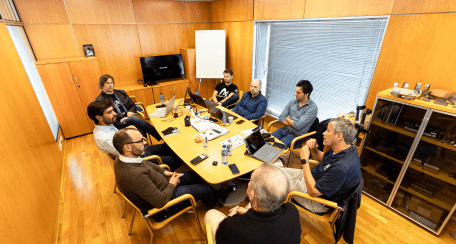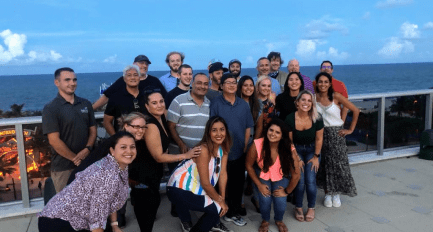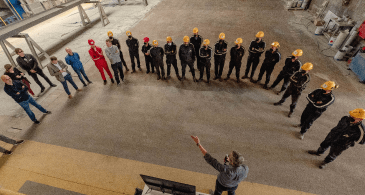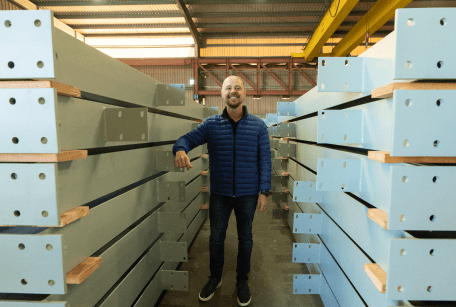 Great work starts with collaboration.
Since 2003, Allied has focused on building relationships from the first phone call through the completion of every prefabricated steel structure, our priority has been, and always will be, our clients.
Allied Today
Allied Leadership
Michael Lassner

President

Sergio Plaza

VP of Operations

Chris Rucker

Director of International Accounts

Catherine Soto

Vice President of Project Operations

Ruben Serna

VP of Manufacturing

Dan Haines

Business Analytics & IT Director

Marines Hagemann

Director of Client Experience
Alex Andersen

Business Manager, Chile

Danny Czaplinski

Account Manager

Peter Rivera

Senior Account Manager

Sam Zak

Senior Account Manager

Willy Llamosa

Business Development Manager

Collin Burich

Account Coordinator

Mike Stock

Senior Account Manager

Guilherme Gayger

Director of International Account Operations

Samantha Schroeder

Sales Coordinator

Casey Lemhouse

Sales Manager

Charlie Williams

Account Manager

Mark Hendrixson

Senior Account Manager

Tyana Garcia

Sales Fronter

TJ Merrell

NW Territory Manager
Robert Ingle

Technical Services Manager

Robel Vinas

Drafting Quality Manager

Emmanuel Megalla

Technical Resource Schedule Manager

Matt Stumpf

Senior Technical Project Manager

Brett Ehlin

Technical Project Manager

Minh Ngo

Project Engineer

Benjamin Plaza

Technical Sales Support

John Alexander

Technical Operations Manager

Kolton Hill

Technical Account Coordinator

Charlene Chambless

Technical Project Coordinator

Angie Bolaños

Detailer II
Diana Wu Wong

Director of Project Management

Elisa Chavez

Project Manager

Joshka Febres

Senior Project Manager

Michael Fotheringham

Project Manager

Laure Dubois

Project Manager

Nick Brown

Project Coordinator

Andy Sanchez

Project Coordinator

Victor Gutierrez

Technical Project Manager

Jacob Hill

Project Coordinator

Carolina Elias-Stevens

Logistics Specialist

Mary Delgado

Logistics Analyst
Wayne Crowder

General Counsel

Katty Campi

Human Resources Manager

Angela Manos

Online Sales and Analytics

Bethany Cyr

Business & Budget Analyst

Deven Blackburn

Software Development Manager

Margaret Luebbert

Financial Account Manager

Charlie Doyle

Operations Analyst

Teyla Darce

Office Manager
What sets us apart
At Allied our mission is to always put
clients first

,
deliver on our promises, and continually set the bar high.
Trust
We see projects through and proactively develop solutions to exceed expectations. Operational excellence instills quality principles that tangibly demonstrate success.
Transparency
We strive to be clear and transparent in our communications.
Accountability
We look beyond sustainable construction with a holistic approach to corporate social responsibility that addresses partners, people, projects, practices and places
Respect
We keep our promises, and commit that everyone can express their opinions, concerns and needs.
Why Choose Allied
Building Relationships
We root all client interaction in honesty, integrity, and fair, open communication. In turn, mutual respect is created, as is mutual success.
Proving Commitment
We follow through when we say we will and expect our clients to hold us to the highest degree of accountability in each and every business interaction and transaction.
Defining Innovation
We approach every opportunity with a fresh perspective, taking into account all the ways that the steel industry is growing, changing, and being affected by global forces.
Showing Our Passions
We are a team of passionate individuals. We bring this passion to the work desk and the job site alike. We combine the expertise and enthusiasm needed to develop lifelong relationships with our clients and suppliers.
Providing The Best
We may only be as good as our word, but our word is only as good as our product. Our top-quality commercial-grade steel is the best on the market and rigidly adheres to all steel design and code requirements.
Serving You
You, our client, are the fuel to our engine. Without you, our business approach is ineffective. Thus, we go above and beyond to ensure an exceptional experience in every aspect of our business, even after the sale.
Shaped by a deep human connection
When it comes to your ideal structure, we make things personal. Since 2003, we've worked with our clients to understand not only what they want to build, but also what they want to achieve.
JOIN OUR TEAM
Allied Careers
We're always on the lookout for top talent for our ever-expanding team. Apply today!