Steel Building Warehouse. Although the term 'flex warehouse' has only recently started to create a buzz, the logistics industry has been familiar with it for a very long time. Basically, it went by different names; "Public Space," "Public Warehousing" or "Multi-Client Space"—all of which refer to what's known today as a 'flex warehouse space.'
Keep an eye out for the growing demand for multistory warehouses due to the increasing demand for industrial land intensification .
In this article we will discuss:
Flex Warehouse Space Defined
A perfect way to describe a flex warehouse space is that it's a commercial real estate's chameleon. It's basically a single-story building which can be utilized as both; a warehouse space and an office. With flex warehouses, users can either opt for a 100% office space, or a space that's part office and part storage facility. Typically, flex warehouses only have windows at the front of the building. Some of them also include docks and loading areas in the back with overhead doors.
For dynamic entrepreneurs and small businesses that find self storage insufficient and a traditional warehouse too big, a flex warehouse offers a perfectly practical solution. The customizability of flex warehouses allows users to subdivide the internal rental units of the building to suit the size of their enterprise.
The Benefits of a Flex Warehouse Space
Historically, companies have relied on traditional warehouses when it came to handling important business operations such as inventory management, shipments and deliveries. Statistics have revealed that the amount of space occupied by distribution centers and warehouses has increased by a staggering 86.2% since the turn of the millennium. Due to this rapidly rising demand, the costs of industrial real estate have skyrocketed and it's become increasingly difficult for small businesses to lease or purchase traditional warehouses. Here are some of the reasons why flex warehouses have become a rising trend among small companies.
Increased Flexibility
Customizability is perhaps the main attraction of flex warehouse spaces. For growing companies, it's essential to have the flexibility to make adjustments and move stuff around to accommodate their growing business needs. Fortunately, a flex warehouse space offers exactly that . Whether you want to increase your office space or include additional loading areas, flex warehouse spaces can be customized to suit the needs of your company. Steel buildings are a perfect solution, they lend themselves to all the flex warehouse flexibility requirements.
More Usable Areas
When looking for a commercial property to lease, you'll find that most properties include areas like large lobbies, hallways and office space that take up a lot of real estate. What you ideally want is a warehouse space that offers the exact space you need, no more and no less. With a flex warehouse space, you get the exact amount of space that you pay for.
Direct Access
Another benefit of a flex warehouse space is that it provides your employees with direct access to their working space. Instead of having to walk through lobbies and back doors, they can just walk straight up to the loading docks. Your employees having direct access to inventory, shipping and receiving areas will streamline your distribution operations, and have a positive overall impact on your business.
Cost Factors of Flex Warehouse Construction
The costs of building a flex warehouse space vary depending upon the requirements and specifications of your project. For instance, if you're planning on building a simple storage space, it's naturally going to be significantly less expensive compared to a refrigerated or a controlled humidity facility.
Generally, the type of flex warehouse space you require is dictated by the type of products you plan to distribute and store. And in turn, the type of distribution center you opt for dictates all your decisions—from planning space layouts to selecting energy systems. Although each distribution center has its particular set of requirements, most warehouses can be generalized into 3 primary categories:
General Warehouses (Heated & Unheated): These distribution centers typically include space for rack and bin storage, bulk storage, aisle space, packing space, loading docks and bathroom and office areas. This type of facility is mainly used by companies that deal with non-perishable goods.
Refrigerated Warehouses: The primary purpose of these facilities is to preserve perishable products. A typical refrigerated warehouse will include a chill-and-freeze space, a processing area and mechanical zones.
Controlled-Humidity Warehouses: While they are like general warehouses in most regards, controlled-humidity warehouses are used to store goods that are sensitive to high or low levels of humidity. Their construction generally involves the use of vapor barriers and they are equipped with HVAC systems, which can maintain humidity at the level required.
Additionally, a design that supports your workflow is a must if you want to enhance your operational efficiencies. This involves how items are received, stored and shipped throughout your distribution center. The primary focus during the designing space should be streamlining the movement of goods within the facility. Your workflow may dictate the need for a design that includes specialty features and ultra-heavy point loads.
It goes without saying that implementing an automated workflow, which includes conveyor and robotic systems, will also have a considerable impact on the total cost of the project. Most modern distribution facilities feature automated storage and retrieval systems (AS/RS) as well as pick pods and conveyors. These systems allow the maximization of storage space with racks being piled vertically right up to the roof. Robots are used to place or retrieve items from high racks, and the whole facility basically works like a gigantic vending machine.
But, perhaps the biggest factor in warehouse construction costs is the construction materials and method you opt for. The majority of modern traditional warehouses are either built with pre-fabricated metal or concrete tilt-up construction.
Although costs mainly depend upon the requirements of your facility, pre-fabricated metal structures are significantly more cost-effective for most projects, which make them perfect for building a flex warehouse space.
Types of Construction Costs
When estimating the costs of a flex warehouse project, there are several types of costs that need to be considered. These include soft costs, hard costs, financing costs and operational costs.
Soft Costs
As soft costs vary wildly with every project, it can be quite a challenge to develop exact estimates. These basically include engineering and architectural design costs, permits, taxes, insurance, and more. It's essential to accurately plan for soft costs and, more specifically, land costs if you want to avoid the risk of your project going over the edge.
Hard Costs
These involve costs that are easily foreseeable, such as material and labor. Although it might seem easy to plan for hard costs, the reality is sometimes the opposite. The cost of construction materials can fluctuate widely depending on supply, market conditions and government regulations.
Operation & Energy Costs
When you consider the overall costs of your facility over its entire lifespan, operations and energy costs can potentially exceed construction costs. Therefore, it's crucial to have a Life Cycle Cost Analysis (LCCA) and an energy-efficiency analysis performed on your project. These will help you determine what sort of ROI you can expect from the project over the course of its life. They also provide you the solid figures you need in order to make informed decisions.
Financing Costs
Last but not the least, how you intend to finance your project has a significant bearing on the overall costs of the facility. The majority of owners opt to finance their new facility. However, if you take the financing route, you need to ensure that everything is in order in your financial house. This involves accurately estimating the projected costs and value of the facility you intend to build.
The projected costs and value of your facility will have a significant bearing on the lender's decision to finance your project. Furthermore, it's prudent to keep about 10% of your projected soft costs in a contingency reserve for the unexpected.
Design Goals to Consider
While each warehouse construction project has its unique requirements and specifications, there are a lot of design goals, which can be beneficial for distribution center projects of all shapes and sizes. Aside from meeting the specific objectives of your enterprise, you'll want a design that:
Maximizes your storage capacity
Streamlines the workflow of employees and machines navigating your warehouse
Promotes employee satisfaction and productivity
Ensures that your facility is adaptable to expansion plans and your enterprise's future needs
Integrates the key areas of your flex warehouse space such as loading docks, distribution centers, parking areas, office space, etc.
Enables innovative and efficient material handling
Cost-Effective Design & Material Solutions
Now that we've gone over the design goals that can help you get the most value from your flex warehouse space, let's go over some cost-effective design and material solutions that are guaranteed to move the needle in terms of minimizing costs and maximizing ROI.
Efficient, Durable Walls
With any type of structure, walls are obviously a critical element. Two of the most popular wall construction methods used for modern warehouses are pre-fabricated metal and concrete tilt-up construction. Both of them have their unique advantages and both provide varying degrees of customizability.
Concrete tilt-up construction involves concrete panels being prepared on-site before they are lifted into place by a crane and attached to the adjacent units, the foundation and the roof system.
Pre-fabricated metal wall systems, on the other hand, are factory-assembled before they are shipped to the build site, customized to your project's specifications and then erected.
If you opt for the concrete tilt-up method for the construction of your facility's walls, you'll require a highly-skilled and organized construction contractor who has a proven track-record of successfully completing tilt-up jobs. On the other hand, pre-engineered metal walls provide better customizability, have lower up-front costs, and require less time and labor to build. The wall construction you opt for should depend upon the specifications of your facility and the results of your LCCA.
High-Value Roofing Systems
When it comes to the construction of modern distribution centers, there are two roofing systems that reign supreme. These are Ethylene Propylene Diene Terpolymer (EPDM) and standing seam metal roofing systems. Compared to conventional roofing options such as asphalt shingles, both EPDM and standing seam metal roofs offer far superior long-term energy-efficiency and durability.
Standing Seam Metal Roofing Systems: These are comprised of continuous metal panels running from the ridge of the roof to the eaves. Seams are the major weakness of asphalt shingle roofs. Standing seam metal roofs, however, have raised panels between the seams, which helps prevent water from getting through.
EPDM Roofing Systems: These are basically roofs made out of hard, extremely durable rubber. Similar to standing seam metal roofing systems, EPDM roofs offer exceptional extreme weather resistance, fire resistance, UV radiation resistance and even resistance to thermal shocks of substantial degrees. Studies have revealed that EPDM roofs have a functional lifespan of over 30 years. Although this roofing system has generally higher upfront costs than traditional roofing options, it requires minimum maintenance, which makes it a more cost-effective solution in the long run.
Both standing seam metal and EPDM roofs offer outstanding weather resistance, exceptional long-term durability and significantly lower water-damage risk. Furthermore, they perform well when combined with either concrete tilt-up or pre-fabricated metal structures. They can even withstand extremely heavy point loads if they're implemented with the proper design.
Capturing Savings on Energy
Most commercial projects that get LEED-certified often utilize numerous sustainable construction solutions that don't only reduce energy consumption but also offer exceptional cost savings.
Energy-Efficient Lighting: Efficient zone lighting is a solution that has a proven track record of delivering a high ROI. This is a lot more than just selecting the right type of light bulbs. In modern flex spaces, or any type of distribution facility for that matter, automated lighting controls are installed to save energy and reduce costs. The lighting is programmed to work in conjunction with the activity in the warehouse. This means that the lights will only turn on if there's activity in that specific area of the facility while remaining switched off in down-times.
Other cost-effective and energy-saving lighting solutions include passive solar lights and day-lighting.  By implementing the right architectural design and strategically placing the windows and skylights, you can actually use the sun to provide most of your facility's lighting and heating needs. Furthermore, research has revealed that a well-lit facility can also have a positive impact on the worker's productivity and morale.
Indoor Docks: Another way of saving energy costs and boosting worker morale is using indoor docks during very hot or cold weather. Open areas allow heat to go in and out of your facility. This can significantly drive up your facility's energy loss and usage. Using indoor docks in cold weather can help you save big on energy costs. Furthermore, injuries and accidents during loading and unloading are a common occurrence in distribution centers. You can improve worker safety by installing anti-slip floor coatings.
Other great ways to enhance your facility's energy-efficiency include:
Energy-efficient HVAC systems
PV solar panels; these get you a relatively quick ROI. In addition to helping you save big on energy consumption costs, these earn you utility credits, rebates and grants.
More insulation; additional insulation reduces the amount of heat that goes in and out of your facility, thereby reducing energy consumption and loss.
Ceiling fans; by actively reducing heat stratification within the facility, these enhance the air flow and improve worker comfort.
Using smart designs for removing thermal bridges, which are a major cause of energy loss and high energy costs.
However, the most effective strategy to minimize energy costs and consumption is to effectively communicate to your design team how you intend to use the facility. This will help the design team to identify the best energy-saving solutions, based on the needs of your enterprise and facility.
Take a look at our projects
Subscribe to our channel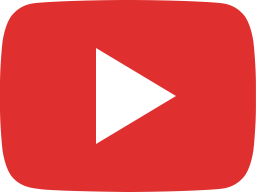 Zimbabwe, Africa Warehouse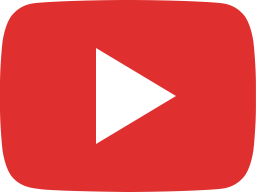 Traditional Stucco Exterior | Steel Building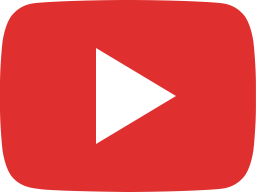 TechnipFMC Guyana Subsea Services Base, Georgetown, Guyana

Summary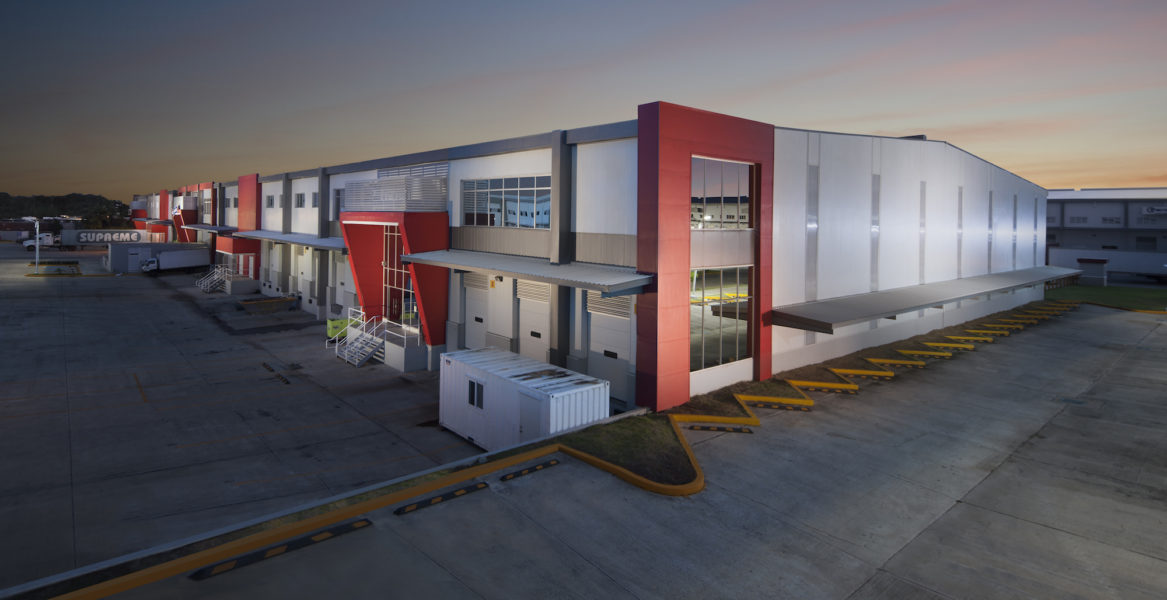 Article Name
What is a Flex Warehouse Space?
Description
Although the term 'flex warehouse' has only recently started to create a buzz, the logistics industry has been familiar with it for a very long time. Basically, it went by different names; "Public Space," "Public Warehousing" or "Multi-Client Space"—all of which refer to what's known today as a 'flex warehouse space.'
Author
Publisher Name
Publisher Logo