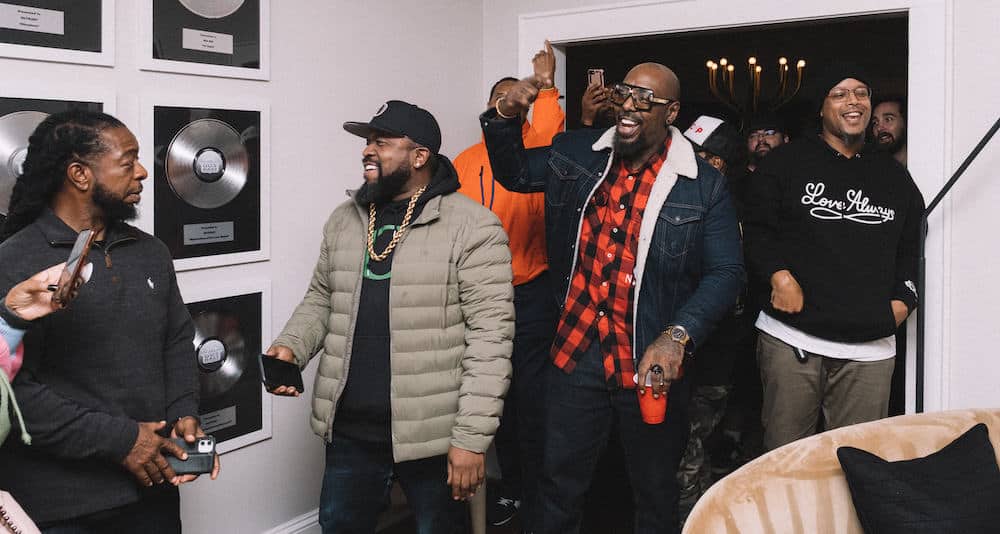 Big Boi and Sleepy Brown have come together for Big Sleepover, their first full-length album together as solo artists.
They celebrated its release with a listening party hosted by Peerspace in The Dungeon.
The Birthplace of Legends
Big Boi and Sleepy Brown are famed members of the historic musical collective the Dungeon Family.
The group is named for the basement where many of the early members of the collective did their first recordings, including Outkast, Organized Noize, and Goodie Mob, making The Dungeon one of the most legendary places in music history.
Finding Inspiration in the Details
The Dungeon is in the center of Atlanta, with nods to creative artistry in every room – from the recording mic and vocal booth to the studio speakers and platinum albums.
The basement itself is enclosed in glass, preserving 20+ years of hip hop artistry and creativity.
Honoring the Past
Music history comes to life for anyone entering this space. For Big Boi and Sleepy Brown, there was no better place to celebrate their latest album than the place where it all began.