Equestrian facilities: covered riding arenas, Stables, training facilities, Horse Barns
Equestrian Steel Buildings
311

Buildings.

32

States.

4

Countries.
Building a Prefabricated Riding Arena
Are you in need of an indoor or outdoor riding arena ? Or maybe a steel barn for your equestrian property? We provide services & features that make planning and constructing your horse property addition a painless process. Let's walk through some important topics to consider.
How much do Steel Riding Arenas cost?
The cost of a riding arena depends on many factors and isn't an easy question to answer. When addressing the cost of a steel riding arena , we must have an in-depth understanding of the location, size , and use of the structure. For example, a simple arena in Oklahoma will cost less than it's twin arena in south Florida . The environmental impacts alone will require that the South Florida arena be stronger & heavier, in order to withstand the strong hurricane force winds. The Florida arena may also have a greater need for insulation in the roof, to fight off the hot Florida summers.
If you're jumping, you'll require a taller arena. If you live in colder climates, you may want an enclosed arena. So you see, the cost of the arena will depend on your needs and location.
Determining clearance requirements
What are you using your arena for? Whether it's dressage, endurance riding, eventing, reining, show jumping, tent pegging, vaulting, polo, horse racing, driving, or rodeo, we'll need to understand the height and space requirements to design your structure properly for your intended use.
When referring to steel building heights, we refer to the eave height , the height where the sidewall meets the roof. In open, covered arenas, it's the connection where the wall would have been. The height of the ridge will be determined by the roof slope, and the interior clearance, which is what you'll need to watch if you're using your building for jumping, will be determined by the rafter depth. The rafter depth will be determined by the design loads that must be considered, whether that be building enclosure (open buildings experience more uplift) snow loads, collateral loads, wind, etc.
Can steel arenas be designed to be aesthetically pleasing?
Certainly! If you're designing a barn or enclosed arena, traditional building materials such as glass, brick, wood and stone can be added to the facade to add some curb appeal. Remember to have the engineer account for these added loads.
Roof & Wall Panel Options
For indoor arenas, an easy way to add cost effective design features is by selecting Roof panels & Wall panels that meet your desired equine building style. There are also many color options and finishes to choose from. A popular option, Insulated metal panels , even come with built in insulation and can be an option for cold or warm climates.
Accessories
There are many accessory options to consider for your steel arena, to keep your equine friends comfortable. Accessories include insulation, ventilation, windows, doors, etc. All options should be carefully considered for an optimized system design.
Designing The Right Package
The right 'package' will optimize your project costs and add actual value to your organization. No matter the size, color, or style of your project, you can count on Allied for specifically engineered solutions to fit your equestrian needs.
Summary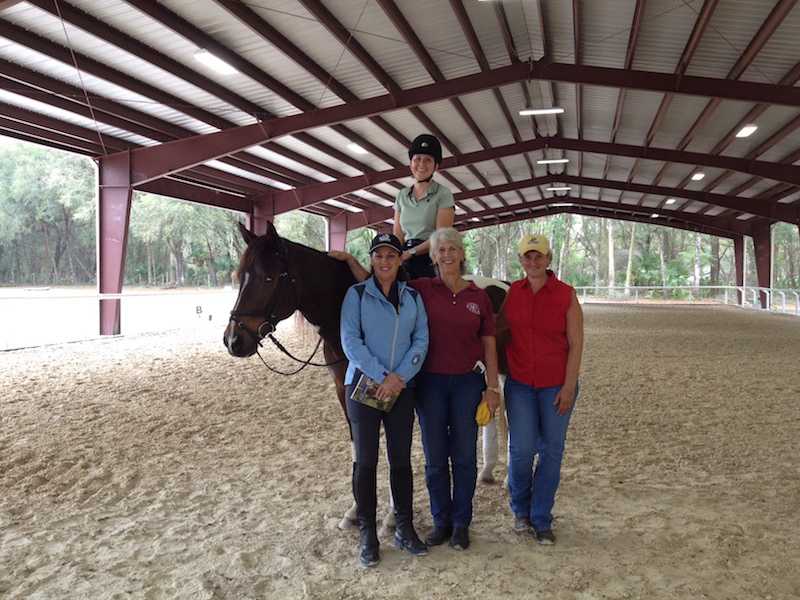 Service Type
EQUESTRIAN FACILITY CONSTRUCTION: COVERED RIDING ARENAS, STABLES, TRAINING FACILITIES, HORSE BARNS
Provider Name
ALLIED STEEL BUILDINGS
,
6451 N Federal Highway
,
333080
,
Telephone No.1.877.997.8335
Area
USA, LATIN AMERICA, CARIBBEAN, AFRICA, CANADA
Description
Whether you need stables, a private boarding and training facility or an indoor horse arena, trust us to deliver your building on time and within budget. Pre-engineered steel barns are cost-effective, strong enough not to break, and flexible enough to provide some give, allowing them to withstand the ordinary perils that unpredictable climates bring. Metal building systems are sustainable, providing a safe and low maintenance environment for your horses.