1284

Buildings.

50

States.

11

Countries.
METAL WORKSHOPS & GARAGES
Allied Steel Buildings is the leading provider of some of the most efficient, reliable, and high-quality Steel Buildings on the market. Among our diverse offerings are Workshop Buildings, which are meticulously designed to meet almost any conceivable need.
These versatile and innovative buildings can serve long list of personal and commercial functions, including auto body repair , hobby garage, welding, woodwork, storage garage, car dealership, metal garage kits , and even more. We know workshops come in all shapes and sizes, and the possibilities are endless with these pre-engineered steel buildings.
Thanks to solid I-beam construction, our prefab metal buildings are clear span, which maximizes space without obstructing columns and beams. There is no cutting or welding in the field, all sheeting is Galvalume-coated and 26 gauge for optimal effectiveness, and all fasteners are carbon steel. In other words, we use only the toughest and most reliable materials and construction methods. Our expert engineering team can help you design an efficient and economical workshop that is versatile and cost-effective.
When we design and build these structures, we take long-term considerations into account. Our buildings are durable, long-lasting, and virtually maintenance-free. When you invest in an Allied Steel Building, you're savings many years worth of upkeep and worry. Our professional, experienced, and attentive staff will work with you every step of the way to keep you updated and meet your every need and request. No other company can combine both technical and personal expertise on this level.
Furthermore, our engineered structures will meet local building codes and geographical site features. Let us help your business grow by calling 1-877-997-8335 for a free professional consultation and further information.
allied steel buildings sponsors nascar
"Buy an Allied Steel Building. The staff couldn't have been any better, every email they responded to in a timely fashion."
Bob Duvall, NASCAR Executive
Summary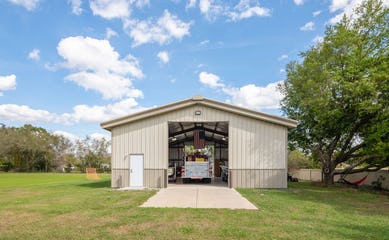 Service Type
Garages, workshops, steel building kits, metal building kits
Provider Name
ALLIED STEEL BUILDINGS
,
6451 N FEDERAL HWY
,
33308
,
Telephone No.1.877.997.8335
Area
USA, LATIN AMERICA, CARIBBEAN, AFRICA, CANADA
Description
Our personalized approach to workshop steel buildings gives you complete control of floor plans and styling for your garages, workshops, steel building kits, & metal building kits