Adaptable, Efficient Construction for commercial businesses
Commercial Steel Buildings
1230

Buildings.

47

States.

41

Countries.
COMMERCIAL STEEL BUILDINGS
Building a Prefabricated Steel Commercial Warehouse
Are you in need of a new showroom, event space, or retail warehouse? Or maybe just expanding your business for your growing storage requirements? We provide design services that make planning and constructing your commercial building a painless process. Let's walk through some important topics to consider when budgeting for your commercial warehouse project .
How much do commercial steel buildings cost?
The cost of a commercial building depends on many factors and isn't an easy question to answer. In order to provide a clear response, we must have an in-depth understanding of the location, size , and use of the structure. For example: A specialty building such as a commercial greenhouse will have its own set of design requirements. We may have to account for the irrigation system loads hanging from the structure, adjust the building deflections for glass or plexi roof and walls, among other things.
A basic warehouse in Arizona will cost far less than the same warehouse in
Hawaii . The environmental impacts alone will require that the Hawaii structure be stronger & heavier, in order to withstand the strong seismic forces. Laying out your building's intended location and use, early on in the design process, will help our engineers determine the appropriate design codes, and correctly engineer your building for your project requirmeents.
Determining clearance requirements for your warehouse
How will you use your warehouse? Is it a showroom with racked storage ? Do you have vehicles or furniture that you need to bring into the warehouse for display? What is the interior clearance you'll require in order to maneuver your materials around?
When referring to steel building heights, we refer to the eave height , the height where the sidewall meets the roof. The height of the ridge will be determined by the roof slope, and the interior clearance will be determined by the rafter depth. The rafter depth will be determined by the design loads that must be considered, whether that be building enclosure (open buildings experience more uplift) snow loads, collateral loads, wind, etc. Therefore, it's vital that the engineer understand all the requirements of the structure, so he may properly manipulate the load distribution throughout the structural elements, while achieving the desired design objectives.
Can commercial steel buildings be aesthetically pleasing?
Absolutely! Traditional building materials such as glass, brick, and stone can be incorporated into your building design. It's important to remember, however, that the attachment method and load considerations must be considered in the early design stages, this way the engineers can properly design the structure to carry the corresponding loads. Brick and stone, for example, will weigh more than the steel panel, and the structure will need to account for the pressures and loads.
Roof & Wall Panel Options
A quick way to dress up any building is by selecting the Roof panels & Wall panels that meet your desired look. There are many color options and finishes to choose from. Some panel options, such as Insulated metal panels , even come with built in insulation, and stone textured finishes.
Accessories & Overhead Door Options
There's a number of accessory options to consider for your commerical warehouse, including insulation, ventilation, windows, doors, mezzanines, and more. All your desired upgrades should be carefully considered in the early design stages for proper load consideration.
Designing The Right Package
We understand the value of low-maintenance buildings that are both functional and visually appealing. From a showroom to an event center, each commercial steel building is engineered to your project requirements. The right 'package' will optimize your project costs and add actual value to your organization. No matter the size, color, or style of your project, you can count on Allied for carefully planned out, custom engineered solutions, to fit your warehouse needs.
Summary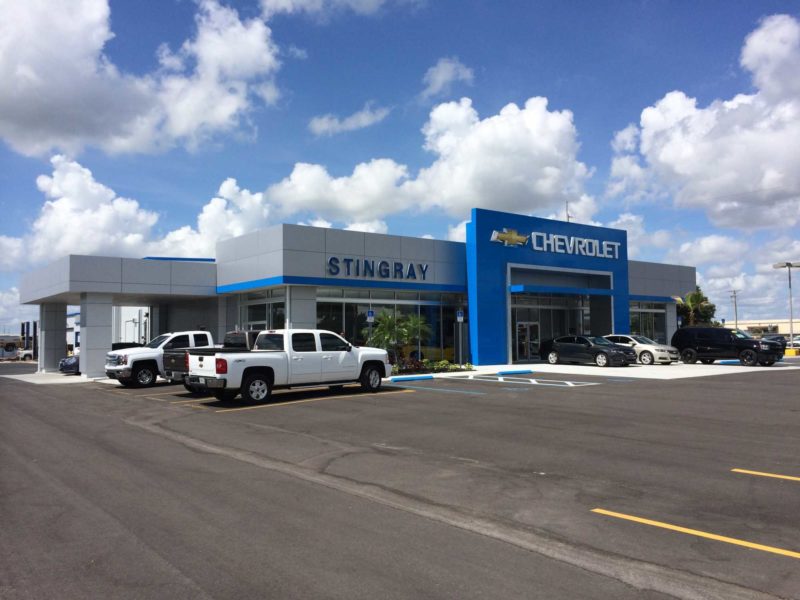 Service Type
Commercial Steel Buildings, Adaptable, Efficient Steel Building Construction for Commercial Businesses.
Provider Name
Allied Steel Buildings
,
6451 N FEDERAL HWY
,
33308
,
Telephone No.1.877.997.8335
Area
USA, Latin America, Caribbean, Africa, Canada
Description
Our personalized approach to commercial steel buildings gives you complete control of floor plans and styling for your office building, retail center, supermarket, or other commercial building needs.